Dentist San Diego, Pacific Beach, Mission Beach
CALL US AT (858) 270-6626
crowns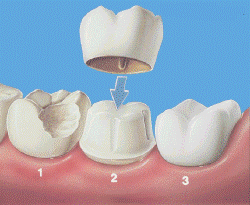 A crown is a complete restoration for the visible portion of the tooth and is sometimes referred to as a "cap".
Dr. Aryan, Pacific Beach Dentists, San Diego Dentist typically uses crowns  made from porcelain, the same material used for veneers. Crowns, like veneers, can also be color matched to create a natural appearance once the restoration is complete.
Call Dr. Aryan, San Diego dentist now to set up an appointment to get a crown.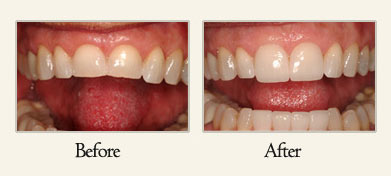 Porcelain crowns, also referred to as caps, are restorations placed over a badly damaged or decayed tooth. Crowns can also be used to conceal an unsightly tooth or to hold a dental bridge in place. Porcelain crowns are made of ceramic and customized to match the natural color of your teeth. These crowns are extremely durable and, with proper dental hygiene, can last up to 40 years.
Call  San Diego dentists now to set up an appointment if you're interested in getting porcelain crowns.