Dentist San Diego, Pacific Beach, Mission Beach
CALL US AT (858) 270-6626
fillings pacific beach
What to expect after your fillings procedure, says Dr. Aryan, Dentist San Diego:
Do not eat on your new filling for one hour and until your numbness is gone.
If you are supervising children who had fillings done, make sure they don t bite on their numb lips or tongue (it can cause serious injury to their soft tissue).
Do not bite hard or chew on silver Amalgam fillings for 24 hours.
You may experience cold and heat sensitivity and some soreness on your gum, this usually subsides in few days.
Call our office if you experience pain or discomfort for more than a few days after the fillings, or if you have any questions after getting fillings from San Diego dentist.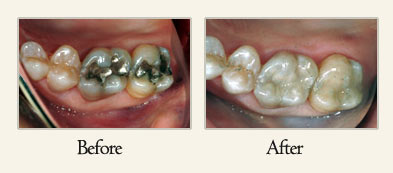 Tooth-colored composite fillings are a viable alternative to the metal fillings of the past. Unlike traditional metal fillings containing mercury, tooth-colored fillings are formed with durable composite resins and plastics, resulting in restorations that have a more natural look. Bonded directly to the tooth, the composite fillings are durable and strong.
Call  San Diego dentists now to set up an appointment to get tooth-colored fillings.