Dentist San Diego, Pacific Beach, Mission Beach
CALL US AT (858) 270-6626
dental bridge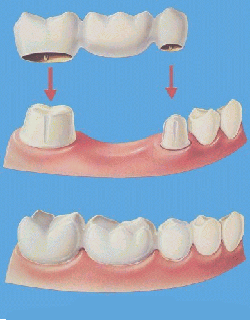 A dental bridge is a permanent false tooth which is used to fill in the space left from a missing tooth. When properly done, bridges are comfortable and proven to strengthen teeth. A fixed bridge is held in place by attaching it to crowns on either side.
Call  Dr. Aryan, San Diego dentist now to set up an appointment to get bridges.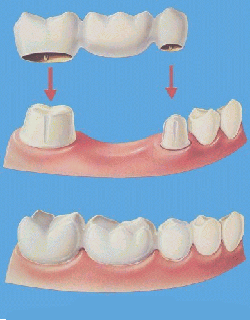 Dental bridges are used to replace one or more missing teeth and restore function and balance to your mouth. Bridges are comprised of two crowns surrounding and securing an artificial tooth. They are custom-designed to fill in the gap and are natural in appearance.
Dr. Aryan's San Diego Dental office ensures that each bridge is secure and comfortable. With good oral hygiene, dental bridges can last for over a decade.
Call  Dr. Aryan, San Diego dentists now to set up an appointment for dental bridges.