Dentist San Diego, Pacific Beach, Mission Beach
CALL US AT (858) 270-6626
Endodontic Therapy / Root Canal Therapy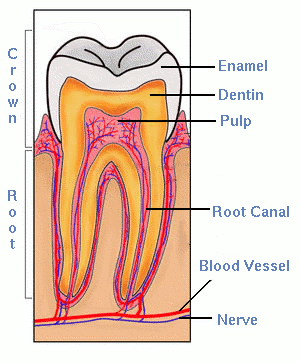 Dr. Aryan can perform a root canal procedure in a single visit at San Diego Dentists.
Endodontic therapy, more commonly known as root canal treatment, is a procedure used to save an infected tooth. Root canal therapy has earned an unfair reputation as a painful procedure, but in reality the treatment tends to produce only mild postoperative discomfort. It is a valuable tool in avoiding the removal of a tooth. The procedure requires that one of our dentists drill a hole in the infected tooth, remove the infected pulp tissue (often referred to as a nerve), and seal the tooth with a crown.
Call now  to schedule an appointment with Dr. Aryan, San Diego dentist.