Dentist San Diego, Pacific Beach, Mission Beach
CALL US AT (858) 270-6626
Cosmetic Dentistry is a Big Trend Today
With the continuing trend towards self-beautification and improvements, people everywhere are trying to not only look their best, but feel their best as well. One vital improvement that can achieve both of these results is caring for your teeth and enhancing your smile through cosmetic dentistry. Dr. Aryan, a cosmetic dentist at Dentist Pacific Beach in San Diego, states that the most common reason for people to visit their dentist today is for some sort of cosmetic dentistry.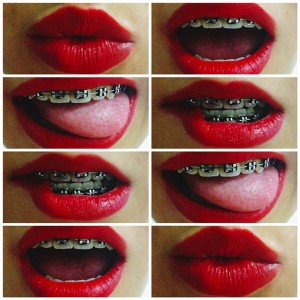 The advancements made in cosmetic dentistry in recent years have made it easier than ever to improve your appearance and, of course, your smile. There is a wide array of cosmetic dental procedures available and they range from something as minor and minimally invasive as a routine teeth whitening on up to dental bridges, dental implants or a complete smile makeover.
The cosmetic dental procedures you choose can depend on many varying factors including the condition of your natural teeth, your individual needs and the look you want to obtain. The success of your cosmetic dental procedure will also depend on the skills of the cosmetic dentist you choose making that decision even more important since the final outcome will weigh heavily on your preferred cosmetic dentist.
Dr. Aryan at Dentist Pacific Beach is highly skilled and experienced in cosmetic dentistry. Dr. Aryan has many years of experience as well as extensive continuing education in esthetic, restorative, and Implant Dentistry. He has completed his Advanced Cosmetic Training and Residency at Esthetic Professionals as well as Placement and Restoration of Implants with University of California Los Angeles (UCLA).
Below is a look at some of more common cosmetic dental procedures that Dr. Aryan performs in his practice in San Diego. As mentioned earlier some are minor, while others are much more involved and can take longer to perform.
Teeth Whitening: Also known as bleaching, teeth whitening done at a dental office takes very little time and offers amazing results which are better and faster than over the counter remedies.
Dental Bonding: If your teeth need to look better, dental bonding could be right for you. The process involves bonding a clay-like material to your teeth.
Dental Implants: Dental implants are titanium tooth roots that are placed in the jaw and bond with the jaw once implanted. They act as anchors for replacement teeth and are very strong and last much longer than any other replacement tooth procedure.
Veneers: Veneers are made of porcelain or other materials. They slide over your natural teeth improving both the appearance and shape of the teeth. Lumineers is one of the more popular brands that you may have heard of.
Fillings: Tooth filling procedures have been performed for many years and, as a result, they have gotten better over time and today's tooth fillings look much more like your natural tooth material.
Dental Bridge: If you have a missing tooth, a dental bridge may be able to fill the gap and enhance your smile. Metal is used to hold a false tooth and bridge the gap between your existing teeth.
Teeth Straightening: Braces and other innovative methods are used to re-align and straighten crooked teeth both enhancing your smile and your ability to chew food properly.
Custom Dentures: If you need all of your teeth replaced, you can get custom dentures.
If you are not happy with your smile and you want to do something about it, cosmetic dentistry may be right for you. Trust the experts at Dentist Pacific Beach. Dr. Aryan and his friendly, knowledgeable staff will ensure that your needs are met and your expectations are exceeded.